Parents and educators, engage and entertain your preschoolers by exploring the concepts of counting and using numbers as symbols through this fun, rhyming picture book.
Follow the imaginative and lovable Jammie Cats™, Snoozy and Wink, as they boldly run into a full-color magical forest and encounter kooky animals that help them count from 1 to 10.
Click to buy it on Amazon.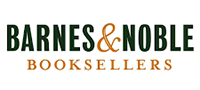 Click to buy it on Barnes & Noble.
Book Details:
Author and illustrator: Terre Britton
Production: Terrabyte Graphics
Publisher: Sirius Press; 1 edition (February 5, 2017)
Paperback: 32 pages
Language: English
ISBN-10: 0984195238
ISBN-13: 978-0984195237
Product Dimensions: 8 x 0.1 x 10 inches
Shipping Weight: 4.3 ounces
Visit the book site: Jammie Cats™